Community & Interpreting Services
---
Serving the Greater Tucson Area
Oops!
It looks like you don't have flash player 6 installed. Click here to go to Macromedia download page.
Client Services
Community Outreach Program for the Deaf's (COPD) Client Services Department strives to help individuals in need develop self-sufficiency, overcome personal life problems, and integrate with their communities. We offer numerous services including counseling, case management, advocacy, self-improvement classes, hearing aid and device information workshops, and tutoring services. We also offer a Support Service Provider (SSP) program that helps assure access to community resources and activities for Deaf-Blind individuals.
Counseling
At COPD, we provide counseling for our clients and their families to assist them in dealing with life's challenges. Each individual situation varies based on client desire, family dynamics and background, and cultural factors. Our counseling services include individual, family, and substance abuse counseling, as well as adult education classes, parenting classes, and substance abuse support groups. Life issues supported include family relationships and responsibilities, stress management, depression, and anxiety.
Case Management
Our case management services assist our clients and their families with living skills and accessing appropriate services that are available in the community. Case Managers assist clients in a multitude of ways, including help with financial, tax, legal, and housing issues, providing resource information and making referrals, and advocating for clients in a variety of settings.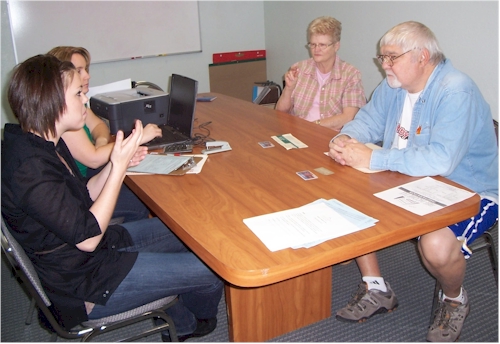 Deaf-Blind Support Services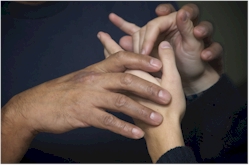 Support Service Providers (SSP) enable our Deaf-Blind clients to exercise independence and control over their daily life functions and decisions. Through Deaf-Blind communication methods, such as hand-over-hand sign language, our providers orient our clients to their environment, help them communicate with others, and relay information, providing help with daily life, and social and recreational needs. COPD offers a comprehensive array of services to Deaf-Blind persons based on their individually determined needs.
Advocacy
Advocacy is about helping people who find it hard to, or are unable to speak or act for themselves. Some consumers can benefit by having a trained "advocate" assist them with their specific needs. An advocate should be free from conflicts of interest with those providing services to the client and should represent the client's interests as if they were the advocate's own.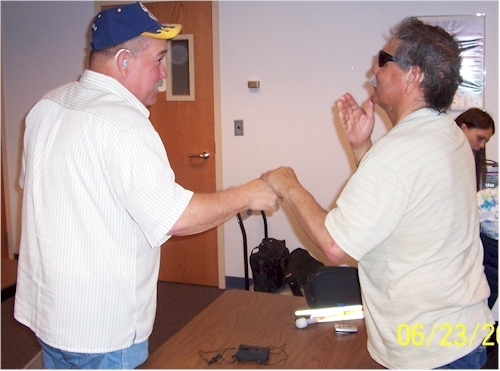 Self-Improvement Classes and Community Workshops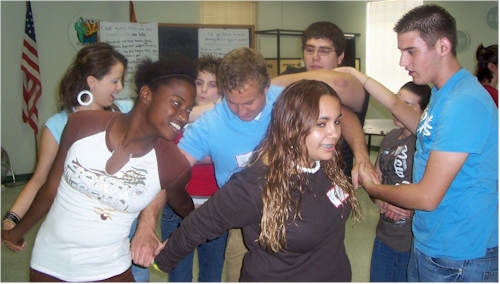 COPD looks to its consumers and our Deaf, Hard of Hearing, and Deaf-Blind communities for ideas on education topics of need and interest. We offer a variety of classes and community workshops to include Financial Literacy and Budgeting, Diabetes Education and Awareness, Parenting Skills, and Domestic Violence. Please check our current events page to view our monthly calendar.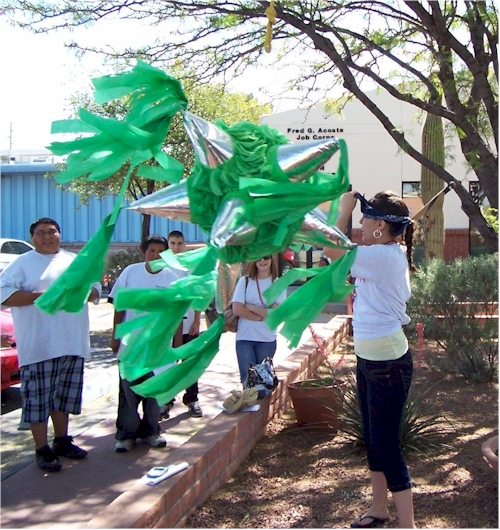 Tutoring Services
Tutoring and instructional programs provide an open and safe learning environment for students who request tutoring assistance, while also serving as a resource for secondary and post-secondary education systems. Through bilingual instruction and a variety of tutoring techniques provided by qualified tutors, students develop diverse learning skills and strategies necessary for academic success. Our Academic Survival Skills Tutoring is a one-on-one tutorial support service designed to help students with academic issues such as time management, study skills, note taking, textbook comprehension, test anxiety and much more.
Other Services
COPD provides numerous other comprehensive client services to persons with a hearing loss. Partnering with the University of Arizona, COPD operates a Hearing Aid Bank that provides used hearing aids to low income individuals. We also assist with independent living skills, resource development, individual consultations, and other services targeted to help persons with a hearing loss.
Requesting a Tutor or SSP
Please read our Our Services section for more information about our services and frequently asked questions.
Need to make a request for a tutor?
Use our convenient self service online form to enter your request >>
online form
Interpreter Request Phone#: 520-445-8484 | 520-445-8488 (alternate)
Interpreter Request Fax#: (520) 770-8539
Contact us by email at >>
request@copdaz.org
Tutor or SPP Access
Tutor or SPP Login
Please enter your username or email address and your password to access the system.
Retrieve Username & Password
Have you lost your username and/or password? Just enter your email address or username, and your information will be emailed to you.
More Information
For tutors who need more information, please refer to our Resources section.
Are you prepared for an emergency? Here are a few things to have!
Fire and smoke alarms with strobe lights.
Dried and Canned Food for 3 days
Flashlights with batteries
Water for 3 days
First Aid Kit
Numbers of who to call/text-a way to communicate!